Currently discounted massage chairs on sale
Every month we offer exclusive promotions or pre-order promotions with our discounted massage chairs. Here you can find our current massage chair offers.
Learn more
Filter setting
Thank you! Your submission has been received!
Oops! Something went wrong while submitting the form.
Thank you! Your submission has been received!
Oops! Something went wrong while submitting the form.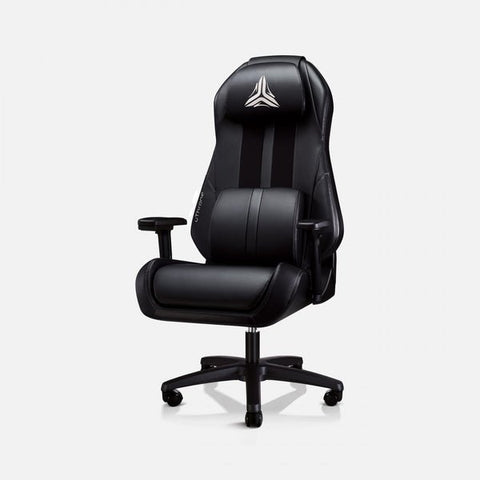 OSIM uThrone
Requirements
Space requirement
0.00
sqm
(0.00 m
x
0.00 m
)
Technology
Massage strength
Very gentle
soft
medium
intensive
very strong
0% Financing
: 24 installments á
37,29 €
OSIM
Chine
895 €
Jul 24, 23
Immediately from stock
Why buy massage chair?
A massage chair offers you numerous benefits to increase your quality of life and relieve you from tension. Here are some reasons why you should consider a massage chair:
Shiatsu massage and other massage functions: Massage chairs offer a variety of massage functions, such as shiatsu, kneading massage, tapping massage and roller massage. These techniques help relieve tension in the back, neck and other areas of the body.

Convenient use in your own living room: With a massage chair you can enjoy the benefits of a professional massage in the comfort of your living room. You don't need to make time-consuming appointments with a physiotherapist or masseur, but can enjoy a soothing massage at any time.

Customizable features and size: Massage chairs are available in different sizes and offer customizable features. You can adjust the intensity of the massage, the length of the massage and the different massage programs to your personal preferences.

Customer satisfaction and reviews: Massage chairs are very popular and often receive positive customer reviews. They are known for their effective results and contribution to relaxation and wellness.

Value for money: Compared to regular massages by masseurs or physiotherapists, massage chairs offer excellent value for money. Buying a massage chair can save you money in the long run and give you the opportunity to enjoy a massage at any time.

Reclining function and heat function: Many massage chairs have a reclining and heat function, which provides additional relaxation. Heat helps to relieve tension and promote blood circulation.

Variety of variants: There is a wide range of massage chairs, including recliners, TV chairs and models with different massage heads and speakers. You can choose from different materials like imitation leather or genuine leather and customize the chair to your individual needs.

Easy to use: massage chairs are equipped with a user-friendly remote control, which allows you to conveniently control all functions and settings.

Reducing back pain: Regular massages can help relieve back pain and tension. A massage chair can be a valuable addition to help relieve pain and prevent discomfort.
We offer a wide range of products and support you in your purchase. Discover the many benefits of a massage chair and enjoy a relaxing massage experience in your own home.
Massage chair offers of the month
Our exclusive massage chairs offers of the month consist of first-class products at attractive prices. The massage function of these armchairs includes various programs for the back, neck, body and calves.
The special features of our massage chairs range from air pressure massage to vibration massage to special rollers and massage heads that target specific areas of the body. You have the option to choose from a variety of categories and variants to meet your individual needs.
A convenient remote control allows you to easily control the various programs. Our recliners fit perfectly into any living room and offer warmth in addition to the massage function. We also pay attention to details such as integrated speakers and air cushions that maximize your relaxation and rest.
Massage chairs are available in various materials, including genuine and imitation leather, and offer numerous special features. It is important to carefully compare all the items offered to find the ideal massage chair for your needs.
The products of the top brands cheap with us
Discover our diverse selection of high-quality massage chairs from top brands, at attractive prices. With us, you'll find top-notch brands that stand for quality and customer satisfaction. Here are some of the brands we carry:
Easepal:

These massage chairs combine modern design and innovative massage function to provide a unique experience. With different sizes and models, Easepal is an excellent choice for your home.